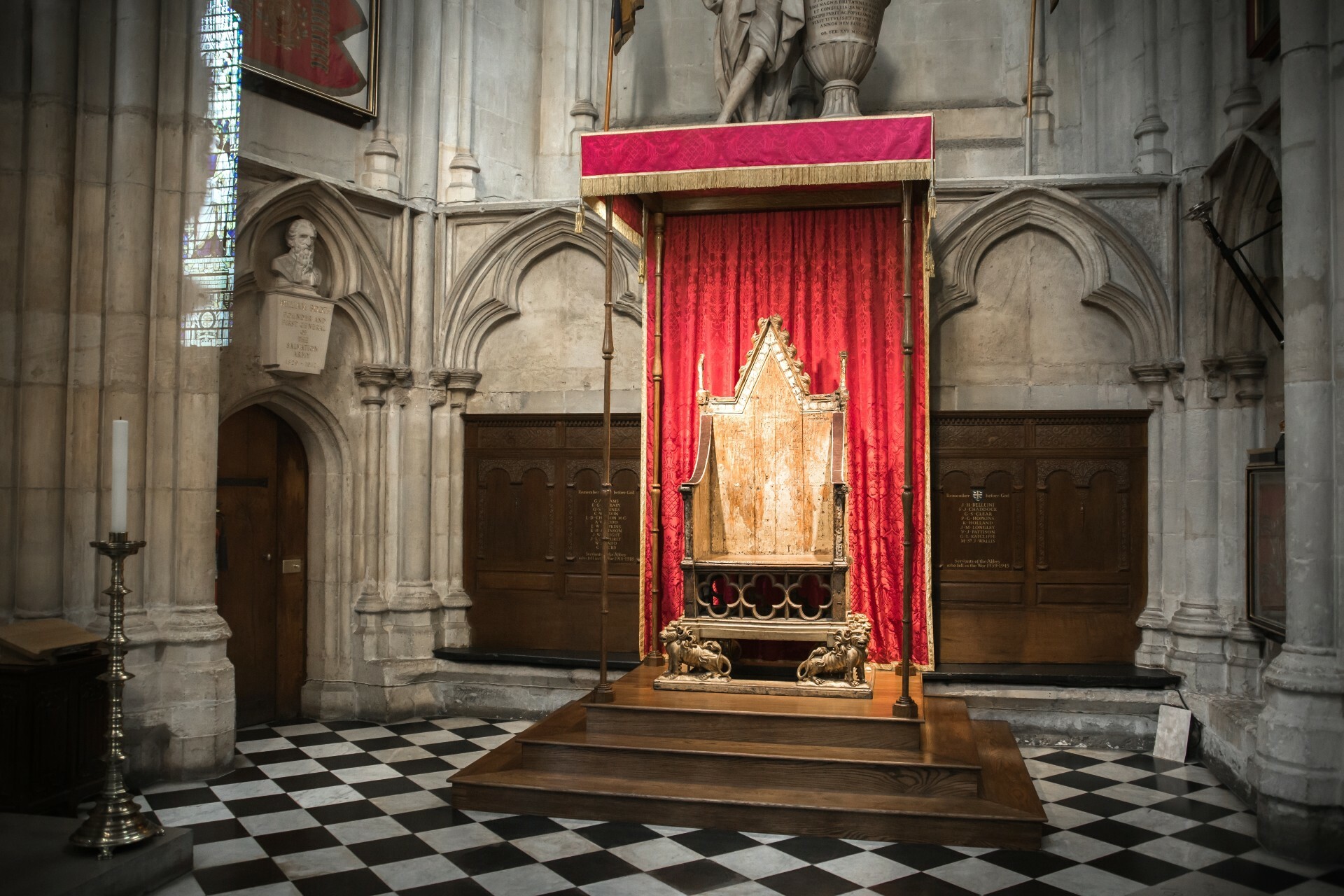 Still clinging on to the last dregs of the Corrie Naish weekend? You've cleared away your soggy bunting and poured the mushy Pimms-soaked fruit in the compost, but you want even more royal fanfare. Well, fear not. You can visit the coronation chair at Westminster Abbey, where King Charles placed his very own posterior on Saturday. 
The 700-year-old chair is one of the most valuable and famous pieces of furniture in the world. Sitting in front of the High Altar at St George's Chapel, it was made by the order of Edward I in 1300. It's been used at every coronation ceremony since 1308. 
The ornate chair is decorated with patterns of birds, trees and other animals. And it gets even more elaborate. The seat was originally made to house the Stone of Scone, also known as the Stone of Destiny, which was taken from Scotland in 1269. The ancient 150 kg block of sandstone was used during the coronations of monarchs of Scotland for generations before it was seized by Edward I. It was since returned to Scotland in 1996 and after being brought down for Charles's coronation will make the journey back to Edinburgh Castle soon. 
You can check out the chair for yourself on a visit to the abbey. It's open from 9.30am-3.30pm on weekdays and 9am-3pm on Saturdays. It's worth noting that sometimes the chair isn't on display because of maintenance. 
Meet the alternative kings of London.
The best art exhibitions in London right now.