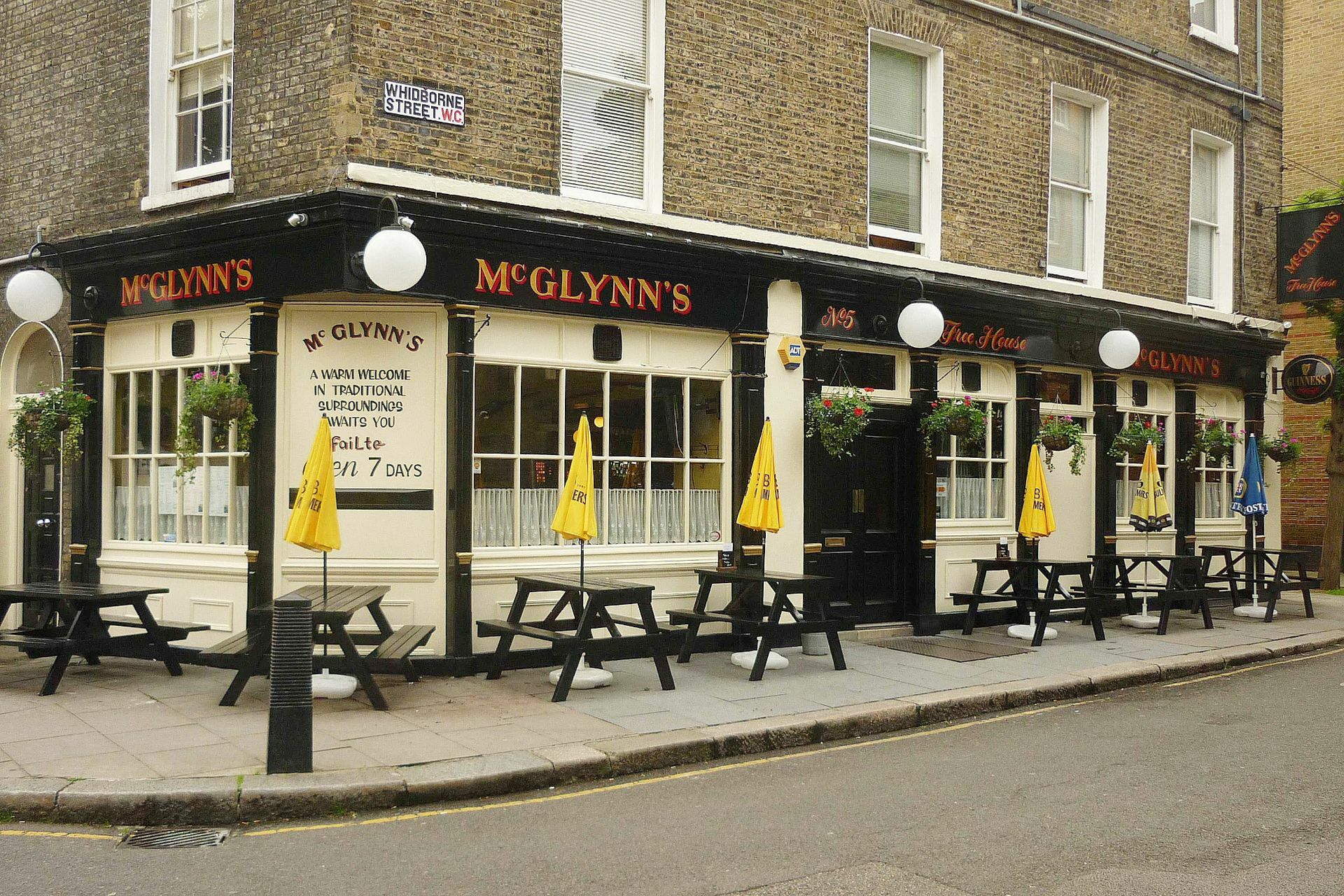 Reports have reached us that the glorious McGlynn's pub in King's Cross is closing.
We are truly gutted.
Tributes have come pouring in for the backstreet Irish boozer, which is reportedly closing down today (September 7) after the pub's landlord died in August.
'King's Cross is possibly the best place to drink in central London, and McGlynn's is one of its greatest boozers,' wrote Jimmy Mac of the London Dead Pubs social media account. '… alarming if true. I love McGlynn's – it is a local institution,' added Night Czar Amy Lamé.
McGlynn's was one of London's best kept secrets, a neighbourhood pub off the tourist track and on the fringes of Bloomsbury with carpets, cask ale and a cat. It will be missed.
McGlynn's isn't the only London pub to have closed its doors this year. The Clapham North in Stockwell is now shut, and The Ship in London Bridge ceased trading at the start of 2023, but then re-opened over the summer. So maybe there's hope for McGlynn's?
A pint-loving journalist has created an indispensable map of London pubs with late licenses.
These are the 50 best pubs in London.
Listen to Time Out's brilliant new podcast 'Love Thy Neighbourhood': episode six with Sophie Duker in Dalston is out now.
Stay in the loop: sign up for our free Time Out London newsletter for the best of the city, straight to your inbox.