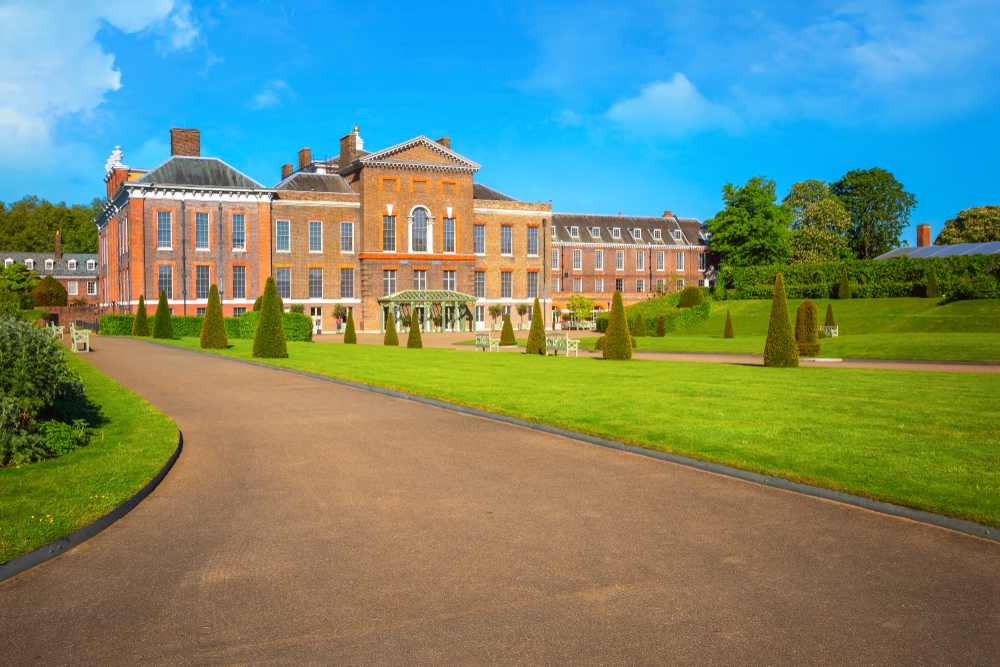 The Royals will soon be giving up some of their regal privileges in favour of something for all of us normal, non-Royal people. The helipad at Kensington Palace, the former residence of Princess Diana and now home to Will and Kate, is being turned into a public ice rink. 
A 2,800 square-metre ice rink will be built in Perks Field, a long strip of land used by the royals as a helipad in the grounds of Kensington Palace. The new rink will have space for 750 skaters, but that won't be all: as part of 'A Magical Winter Experience at Kensington Palace', there'll also be a festive funfair and food hall.
With space for 750 skaters, you'll be able to zoom around the ice, or ethereally float like a princess, from Friday December 1 2023 until Sunday January 7 2024.
Skating sessions will last for 45 minutes and the rink will be open for three sessions a day: 9.30am to 1.30pm; 1.30pm to 5.30pm and 5.30pm to 9.30pm.
Tickets for 'A Magical Winter Experience at Kensington Palace' drop on September 6 and, though the price for skating sessions haven't yet been revealed, you can register for early bird tickets online now. 
Get your skates ready and sign up now. 
A royal rave: Kate Middleton was reportedly spotted at Houghton festival.
Listen to Time Out's brilliant new podcast 'Love Thy Neighbourhood': episode five with Helen Bauer in Waterloo is out now.
Stay in the loop: sign up for our free Time Out London newsletter for the best of the city, straight to your inbox.