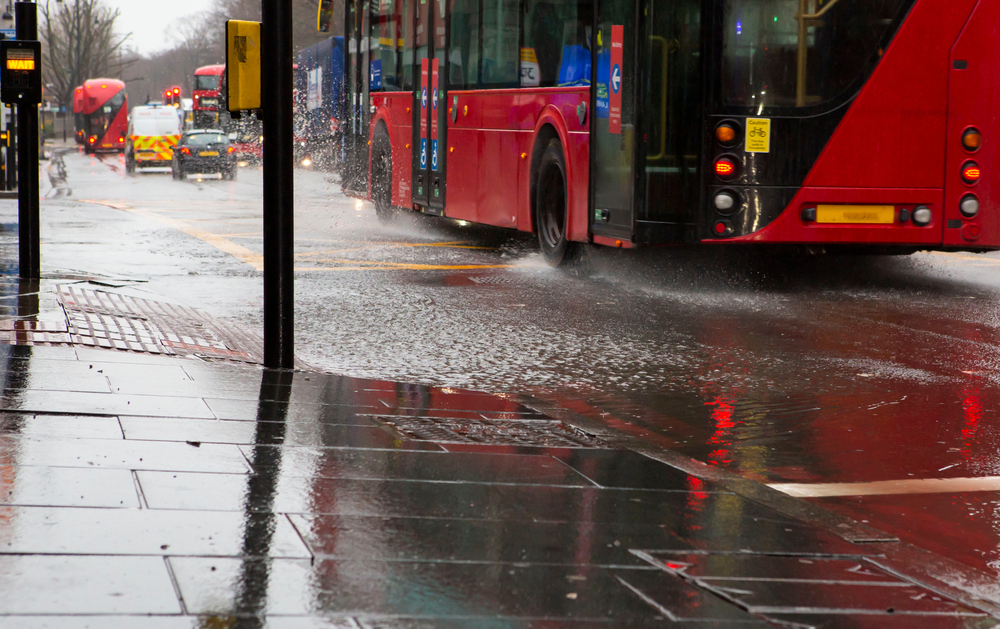 Get ready to batten down the hatches. After a depressingly rainy August and a disconcertingly warm October, now even more freak weather is on its way to the Big Smoke. Storm Ciarán will hit the capital this week, so make sure you've got your waterproofs. 
The Met Office has issued a yellow weather warning in London for Wednesday November 1 and Thursday November 2, with expected heavy rain and strong winds. If you're going outside between 6pm on Wednesday night and 11.59pm on Thursday, prepare for a battering, as that's how long the weather warning will last. The Met Office also advised Londoners to prepare for the possibility of damage to buildings and homes, and to look out for flying debris and falling power lines. 
It's going to be quite blustery, with winds that 'could gust up to 50 or 60mph inland', according to Met Office deputy chief meteorologist Chris Almond.  
Almond said: 'Winds associated with Storm Ciarán are likely to gust to 80mph along the south coast of England, with a small risk of somewhere exposed seeing 90mph, and winds could even gust up to 50 or 60mph further inland…
'Heavy and persistent rain will fall on to already saturated ground, bringing a risk of further impacts such as flooding in areas that are already struggling to clean up from the heavy rainfall we have seen over the last week or so.'
Stay safe out there. 
Listen to Time Out's brilliant new podcast 'Love Thy Neighbourhood': episode 12 with Paul Feig in Mayfair is out now.
Stay in the loop: sign up for our free Time Out London newsletter for the best of the city, straight to your inbox.