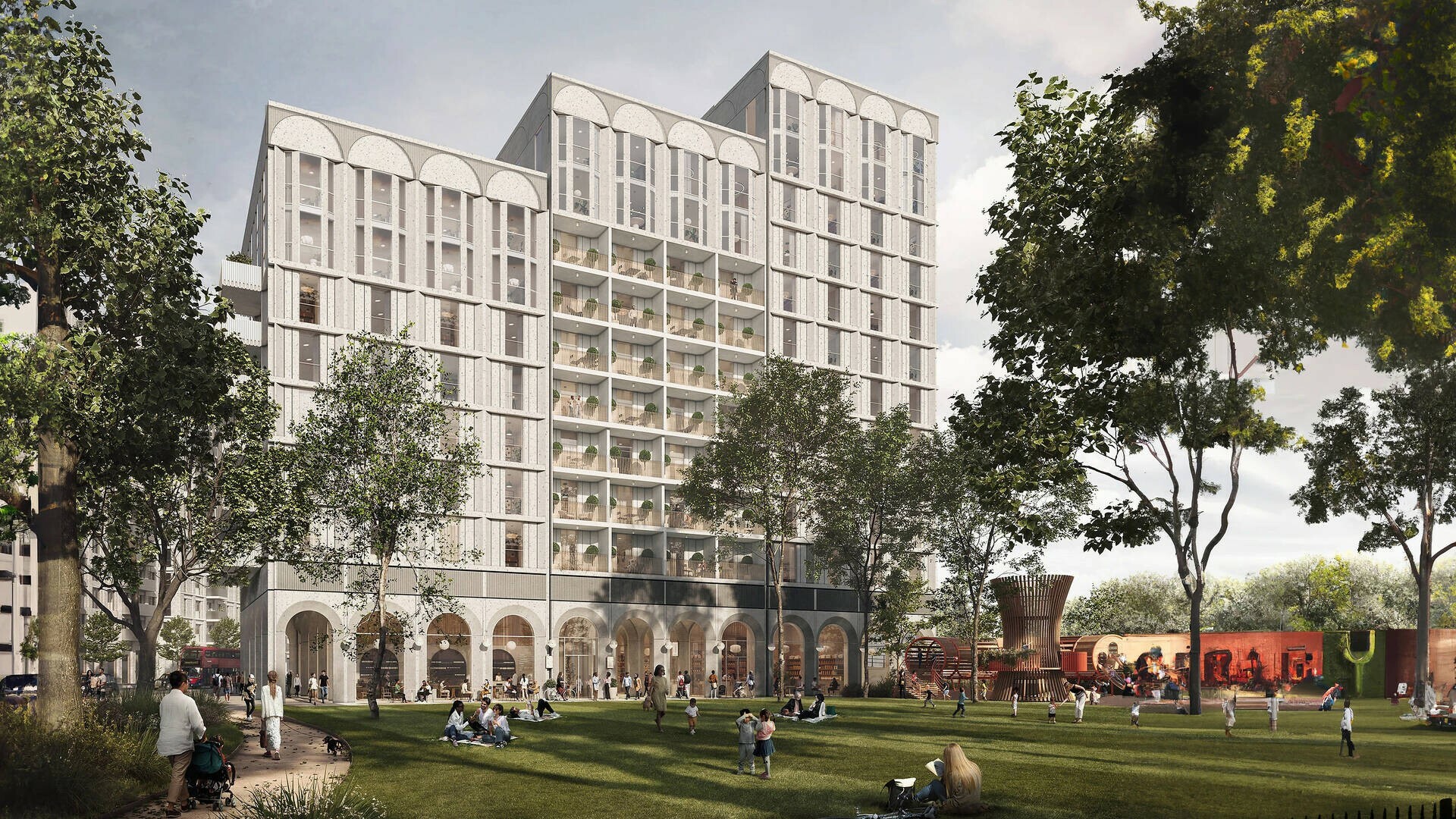 London is constantly growing and changing. Next up in the redevelopment pipeline is Ladbroke Grove, which could be getting a stonking 2,500 new homes.
Known for being the home of Notting Hill Carnival, Portobello Road Market and the old stomping ground of rapper AJ Tracey, Ladbroke Grove used to be one of London's coolest neighbourhoods. In the '70s, musicians like Bob Marley, Van Morrison and the Beatles all reportedly hung out in local bars there after laying down tracks at the nearby recording studio, Island Records. 
Nowadays, things are a bit different and thanks to gentrification, Ladbroke Grove has lost some of its vibrancy. And it's about to change even more, because a massive £1.3 billion housing development has been proposed in the west London area. 
Property developer Ballymore in conjunction with Sainsbury's wants to built 2,500 homes, new parks and a Sainsbury's superstore on a canalside plot in the neighbourhood. At least 500 of the new homes will be affordable, and the proposals say it will create 2,000 permanent long-term jobs. There will also be a new high street with shops and work spaces, a community hub and improved transport links, such as an improved junction and new bus stops. 
After three years of consultation between the master architects, FaulknerBrowns Architects, the local community and stakeholders, the planning application for the development has finally been submitted.
John Mulryan, Group Managing Director at Ballymore, said: 'Kensal Canalside is one of the last remaining major brownfield sites to be developed in London and the largest in the Royal Borough of Kensington and Chelsea. The scale and location of the site – in one of London's 48 Opportunity Areas – presents a real opportunity to create a thoughtfully designed, accessible and sustainable canalside neighbourhood with strong transport links.
'There are over 3,000 households on RBKC's housing waiting list. Our proposals will make a positive and significant contribution towards reducing that figure. Kensal Canalside will provide a significant number of much-needed homes, plus a variety of retail spaces as well as open green spaces and a community leisure and amenity space that our residents and the local people can enjoy.'
Here are some more renderings of what the new area could look like. 
Time Out's take
It's always good to see new homes being built, especially with London in the midst of a housing crisis. But with only a fifth of the houses being proposed as affordable, it could mean rents in the area will go up, causing Ladbroke Grove to lose even more of its former personality. Only time will tell.
Did you see that this old library in east London is being turned into a café and heritage centre?
Listen to Time Out's brilliant new podcast 'Love Thy Neighbourhood': episode 12 with Paul Feig in Mayfair is out now.
Stay in the loop: sign up for our free Time Out London newsletter for the best of the city, straight to your inbox.